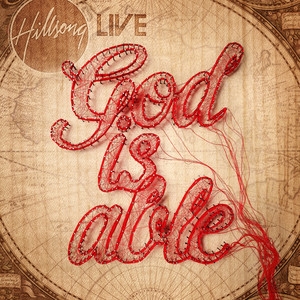 God Is Able marks the 20th annual live release from Hillsong Church Australia. Wow, 20 years of live albums, that in itself is an amazing feat. Recorded during the Hillsong Conference in November 2010 at the Sydney Entertainment Centre in Australia, 'God Is Able' features 11 brand new songs including 'Rise' (Joel Houston), 'The Cry of the Broken', (Darlene Zschech) and 'God Is Able' (Reuben Morgan). Hillsong Church (formerly Hills Christian Life Centre) is a Pentecostal church located in Sydney whose music has become internationally well-known amongst Christian groups. Songs such as Power of Your Love by Geoff Bullock and Shout to the Lord by Darlene Zschech have become popular and are sung in churches worldwide.
Hillsong have been creating album after album of songs that the worldwide church has taken on as a tool to use in their local times of worship, and as a worship leader myself I know I look forward to the next fresh album from Hillsong to see what I can use as songs to bring people closer to God. Many harmonies and voices singing together in praise to the Almighty God, and compared to some Hillsong live albums I feel this album at times moves slightly towards the Hillsong United sound, the band that Joel Houston leads.
This album is full of declaration songs, with big melodic anthem singing choruses, for example in The Lost Are Found you can hear everyone together declaring "The lost are found, the blind will see, the lame will walk, the dead will live, and You our God, forever You reign". Again the anthemic lyrics continue throughout the whole of the album, including opening track Rise, which is a really brilliant track to start the album. It kicks off the album with high energy praise, with the bass beating out a distinctive powerful sound while Joel sings "We will rise, we will run, we will lift to declare your name, forever to give you praise".
I have found myself over the years whistling or humming Hillsong songs in work, on the train, or at the bank. There is something about the melodies in these songs that gets stuck in your head. Well this album is no exception, Alive In Us has a very catchy chorus, and could easily be one of my standout tracks, but as I'm only allowed three, Alive In Use will have to just miss out.
This album has the unmistakable Hillsong sound that we have come to know and love, with high energy musicianship, voices singing out to God, and a huge spark of power. I'm sure in time these songs will be used in the festivals and then in local churches. God Is Able – there isn't much more we can say or do apart from be ready to worship Him.