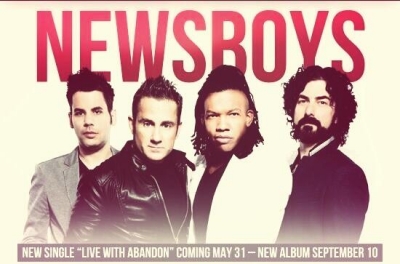 It's official, Newsboys has revealed that they will release a new album on September 10th, with the new offering yet still unnamed.  What we do know so far is that the first single off the new album will be released May 31st.  The new single is called "Live With Abandon" and will be released on iTunes at the end of May.
The great news was first broken by the Newsboys drummer Duncan Philips on his twitter account: "@newsboys first single drops may 31st! New album drops Sept. 10! Can't wait for you to hear it!"  Phillips announced to his followers.
One of, if not, the most prolific Christian music artists ever, the band has released 16 albums in their storied career.  The new album will make it 17 albums.